About Me
Dr. Todryk is a licensed clinical psychologist with over 20 years experience working with adolescents and adults. He received his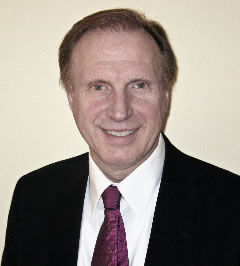 Doctorate degree in Clinical Psychology from Adler School of Professional Psychology. His experience includes working with clients with a variety of presenting issues:
Emotional difficulties including depression, anxiety, and anger
PTSD, trauma, and combat trauma
Victims of physical and sexual abuse
Non chemical and chemical addictions
Life stage changes like career, moving, and divorce
Grief
Disturbing memories
Executive coaching, performance enhancement, and consulting
Male and female gender development
Stress management
Clinical Sport Psychology
Dr. Todryk has advanced training in treatment of trauma, addictions, and gender development. He is a member of the American Psychological Association and the Eye Movement Dissociation Reprocessing International Association.

Dr. Todryk's therapeutic approach is holistic. Dr. Todryk utilizes Eye Movement Desensitization Reprocessing (EMDR) in combination with cognitive behavioral therapy and Adlerian Psychotherapy. Adlerian Psychotherapy is holistic and optimistic in approach. Call 224-577-5308 or text 224-577-5308 for an appointment.